Expanding the Guide – YOU CAN CONTRIBUTE!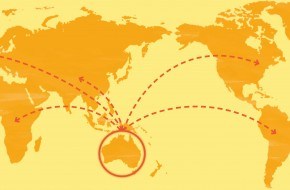 The Guide originated from what was learnt from improving over 7,500 houses lived in by Indigenous Australians. The work, that is continuing, has involved fixing over 250,000 items in the houses to improve health. Whilst the detail of what works and what doesn't will always be specific to the building type, region and culture, the principles involved can be used more broadly.
The Guide aims to expand slowly to become relevant to a broad range of environments around the world. Not all the solutions will be contained within the Guide but with your help, the Guide will be able to point to solutions in other similar publications local to your place of work.
So… be patient and help correct, invigorate and develop the Guide's collection of robust local solutions.
We encourage organisations from anywhere in the world, who work to improve environments and health to contribute to the Guide. The Healthy Living Principles have been applied to work with communities in Nepal, Bangladesh and New York and successfully improved living environments and health.
For instructions on how to contribute please go to our TOOLBOX to Add or Edit an Item.
If you are part of, or know of, an organisation aligned with the principles of the Guide please pass on this publication or notify Healthabitat at info@healthabitat.com