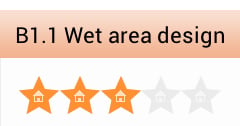 The stars sum up the information available, research completed and general confidence in the content of the section.
One star indicates that the issue may be an emerging one, not much is currently known about the problem or the effectiveness of the solutions.
Five stars indicate the issue is well described and a range of solutions have been tested and proven successful.
If you have  literature, field work or any evidence to support or refute the current star rating please send it to the Guide.  Go to the Guide TOOLBOX and then Add or Edit and Item.
Posted in: How, where and what's?